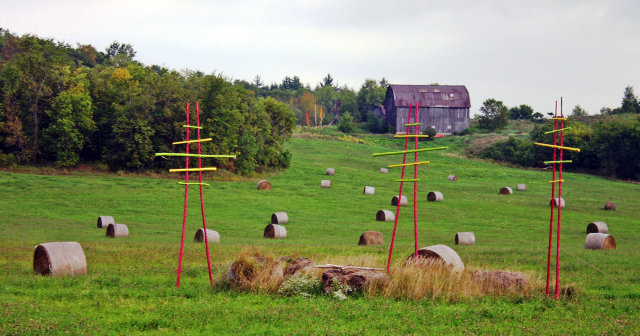 Building on the success of the non-profit Outaouais Environmental Campus (Eco Echo), we are committed to creating a sustainable residential development featuring orchards, market gardens and community supported agriculture. An Artisinal Village on Highway 105 will provide a place to transform and sell locally grown food, showcase regional products and complement existing services in the village of Wakefield.
Aboriginal architect Douglas Cardinal has designed clusters of small-footprint homes to bring neighbours together and build a strong community for the residents of Minnes Farm.
Originally farmed by the Hall Family in 1805, the property was purchased by the Minnes family in 1973. The iconic hay barn and rolling fields below the historic Hall Cemetery have become a signature vista that defines the southern entrance to the Municipality of La Pêche. The Minnes Farm development will preserve our community's heritage.